Foreword - Chris Stolwijk
It is with great pleasure that the RKD – Netherlands Institute for Art History presents the publication Danzig and Poland in the solid digital format of RKDMonographs. It is the first in a series of similar digital publications that is to appear under the banner of Gerson Digital.

Danzig and Poland is the outcome of a pilot investigation for this larger research project, named after the renowned art historian Horst Gerson (1907-1978), former director of the RKD. The aim of this project is to publish a completely renewed, fully illustrated and scholarly annotated English edition in digital format of Gerson's seminal but dated survey work, Ausbreitung und Nachwirkung der holländischen Malerei des 17. Jahrhunderts (first published in 1942). With Gerson Digital the RKD also expects to initiate further research in this highly important art-historical field, to be conducted in close collaboration with both national and international research institutes and scholars.

Research on Gerson Digital got started in 2008, as initiated by Rieke van Leeuwen and Ursula de Goede, two of my colleagues at the RKD. For several years the in-depth study and digitization of the information surveyed by Gerson did not yet constitute a digital publication. However, in the coming years a series of subsidiary digital publications dealing with various countries and territories discussed by Gerson will be published online, ideally in conjunction with a series of supplementary scholarly essays on related topics.

Two essays with new findings have indeed been added to this very first publication, which concerns Poland [and two more in August 2014, ed.]. Erik Löffler focusses on work by the artist Rombout van Uylenburgh, a cousin of Rembrandt's wife Saskia van Uylenburgh, allowing the previously-known oeuvre of only four works to be expanded to no fewer than fifteen (!) drawings and five small paintings. A contribution by Sander Erkens illuminates the activities of Peter Pott, a Danzig collector of the 18th century. It will presumably prove possible to append additional articles to this chapter in the future. After all, the great advantage of a digital publication is that it can always be altered and amplified. Every emendation will be incorporated into the colophon, along with its date.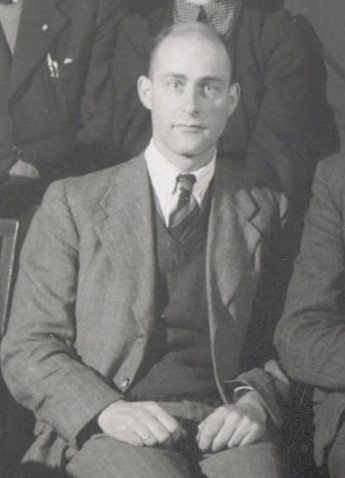 Why, one might ask, was Poland chosen as the subject of the first part of Gerson Digital? To be honest, the primary consideration was a practical one. The RKD has at its disposal a modest Eastern Europe fund which could be tapped to defray most of the expense. In addition, the Danzig and Poland chapter comprises precisely ten of the nearly 600 pages of Gerson's Ausbreitung und Nachwirkung, providing a convenient statistical model for estimating how much time it is going to take to publish any other chapter digitally. We hope to receive numerous reactions to this pilot project, so that valuable suggestions may be incorporated into future chapters. The sequence and planning of future subsidiary publications will depend on the availability of external financing. Russia and Scandinavia are currently next in line.
In the meantime a large part of the information in Gerson's chapters concerning France, Germany, Russia and Scandinavia has been charted. In addition, research concerning England and Italy (in collaboration with the NIKI in Florence) has recently begun. The resulting data is also being incorporated into the databases RKDimages and RKDartists, making it possible to follow the research as it progresses.
The information in the databases forms the foundation for the annotated and illustrated Gerson online. The illustrations and facts concerning works of art are directly retrieved from RKDimages and shown in the digital publication, which also contains hyperlinks to records concerning artists and collectors in the database RKDartists. In addition, the information in the databases functions as an extension of the documentary apparatus of the present publication.
Language barriers were exceptionally formidable for this publication of Danzig and Poland. How is one to transfer a dense chapter of a scholarly book published in German on Polish archives and documentation to a Dutch research environment? It was a major handicap that most Dutch art historians do not read Polish and know Poland too little. Contacts and collaboration with colleagues abroad therefore proved indispensible to the research for this pilot project. Without the enduring assistance and support of CODART (www.codart.nl), the international network of curators of Dutch and Flemish art this publication could not have been realized.
We are also most grateful to Dr. Jacek Tylicki, Professor at the Nicolaus Copernicus University in Toruń and specialist in the field of art related to Holland and Flanders that is found in Poland. We have fond memories of our many inspiring discussions and of his numerous messages, remarks and findings. His name therefore crops up frequently in both the database-records and the notes to this publication. Professor Tylicki further directed us to many publications and donated several publications of his own as well as other items relevant to Polish art.
Even though the RKD library is certainly the largest in The Netherlands with respect to Dutch art in an international context, a substantial part of the literature still turned out to be unavailable. Sundry titles have therefore been acquired in support of the present subsidiary project. Thanks to the international loan facilities of various libraries and the exertions of Marlies Thoor-van Boeckel, most of the publications that were still lacking could be consulted in some form or another. With respect to the translation of passages of literature in Polish, we were able to count on the help of trainees Karolina Duin and Katherine Dmochowska, volunteers at the RKD.
This publication would not have been possible without the sustained enthusiasm and dedication of Rieke van Leeuwen or without the help of many colleagues. The RKD wants especially to thank Dr. Hendrik J. Horn, Dr. Hanna Benesz and the members of the advisory board, Dr. Rudi Ekkart, Dr. Edward Grasman and Dr. Gerdien Verschoor. We also owe a vote of thanks to His Excellency Dr. Jan Borkoswski, Ambassador of the Republic of Poland to the Kingdom of the Netherlands, and Arkadiusz Michoński, Minister-Counsellor at the same embassy. Finally, we are most grateful to the Gillis Hondius Foundation for their financial contribution to this publication.

With Poland, the very first publication of Gerson Digital, the RKD marks the start of series of forthcoming publications intended to present a completely renewed, fully illustrated and exhaustively annotated English edition in digital format of Gerson's reference book. We very much hope that you will not only enjoy and support this initiative by using it frequently, but that you will also enlarge the scholarly discourse on the Ausbreitung und Nachwirkung by adding new findings and starting new research of your own.
---